Pakistan Pavilion at World Travel Mart (WTM) inaugurated by Wasi Shah, State Minister for Tourism at London ExCel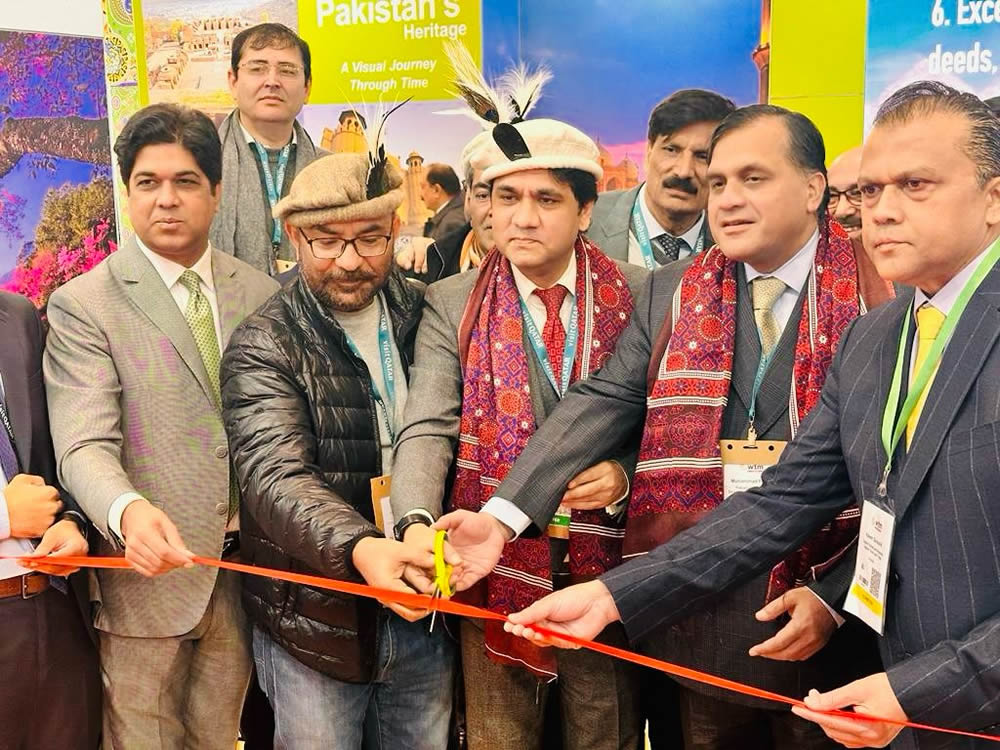 London. November 06, 2023: Pakistan Pavilion at World Toravel Mart (WTM) inaugurated by Wasi Shah, State Minister for Tourism at London ExCel on Monday. Pakistan's High Commissioner for UK, Dr. Muhammad Faisal was also present at the inaugural.
Led by Minister Wasi Shah, Pakistan Tourism Development Corporation (PTDC), Provincial Tourism Departments, Azad Jammu & Kashmir and Gilgit Baltistan are participating the one of the world's largest travel Expo.

Appreciating the organizers, the Minister said that showcasing Pakistan's tourism opportunities at the global market shows like WTM would help attract more tourists to Pakistan. 
The Minister said that Pakistan was blessed with world's most beautiful landscapes and cultural diversity, making the country best place for an exponential rise in tourism. He said that government believed in the promotion of tourist activities in the country to support the national economy. Tourism offers the greatest potential for Pakistan to earn foreign exchange if relevant infrastructure is improved and world best practices are adopted, the Minister said. Minister also received suggestions from the participants and assured them of all possible assistance by the Government of Pakistan to bring ease of doing in the Tourism industry.

By showcasing the rich diversity of the country, Pakistan Pavilion attracted a large number of travel enthusiasts, representatives of international travel companies and social media influencers. The Pakistan Pavilion was also the focus of those who had previously visited Pakistan for tourism and were excited to visit again to explore more of the country.

The State Minister also appreciated the role of Pakistan High Commission in supporting PTDC to bring Pakistan Tourism at World Tourism Mart, which is one of the largest travel shows in the world and introduces global travel buyers to over 5,000 of the biggest destinations and brands in the world. The travel mart show shall continue through November 6-8, 2023.

Published on : November 06, 2023

Last Update : November 06, 2023