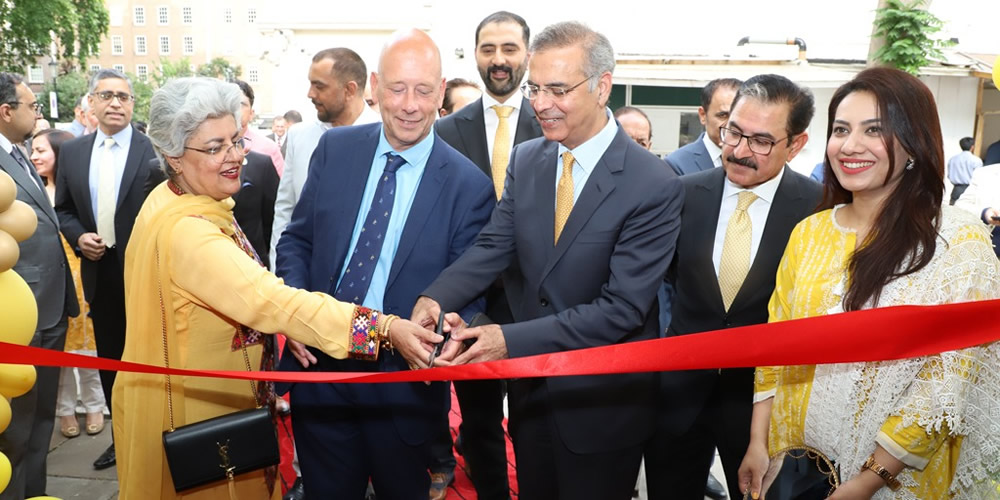 The Pakistan High Commission London organized 'Pakistan Mango Festival' at its premises on 20 July 2022. The event was held as part of the Mission's economic diplomacy and to mark Pakistan's 75th Independence Anniversary celebrations.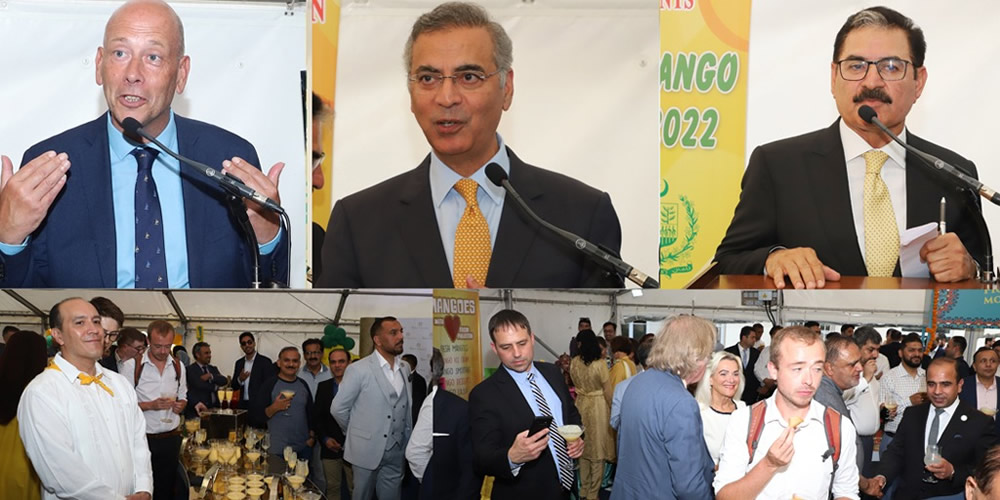 UK's Trade Envoy for Pakistan, Mr. Mark Eastwood MP was the Guest of Honour who, together with the Pakistan High Commissioner to the UK, Moazzam Ahmad Khan, inaugurated the Festival.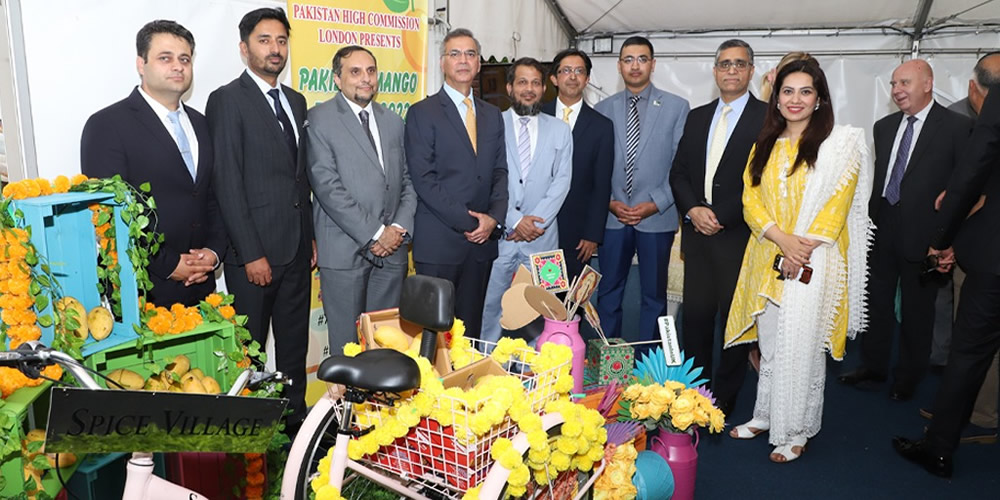 A large number of mango lovers from various walks of life attended the event. They included British Parliamentarians, Diplomats, UK Government officials, businesspersons, major retail owners, travel & food writers, media representatives, members of diaspora and British friends of Pakistan.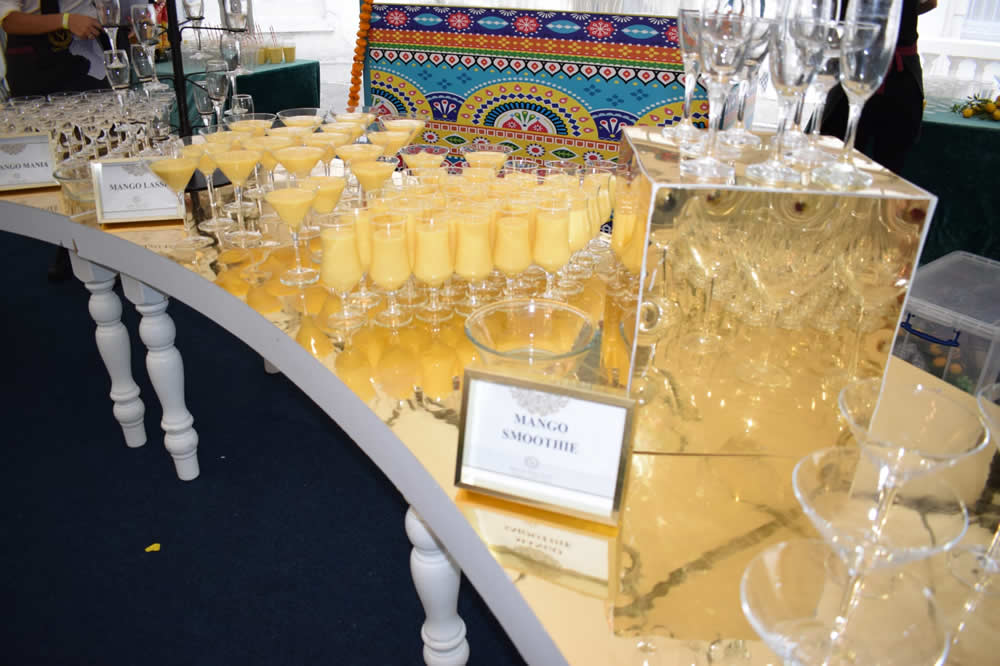 Prominent varieties of Pakistani mangoes i.e.,Sunera, Fajri, Anwar Ratol, Desi, Chaunsa, White Chaunsa, Black Chaunsa, Lal Badhsa, Sindhri and Pallet were showcased during the festival. The Festival showcased some of the most delicious varieties of mangoes such as Sunera, Fajri, Ratol, Desi, Chaunsa, White Chaunsa, Black Chaunsa, Lal Badhsa, Sindhri and Pallet. Guests were served with freshly cut mangoes, salads, milkshake, lassi, desserts and ice cream. They appreciated the taste and vast variety of the Pakistani mangoes on display.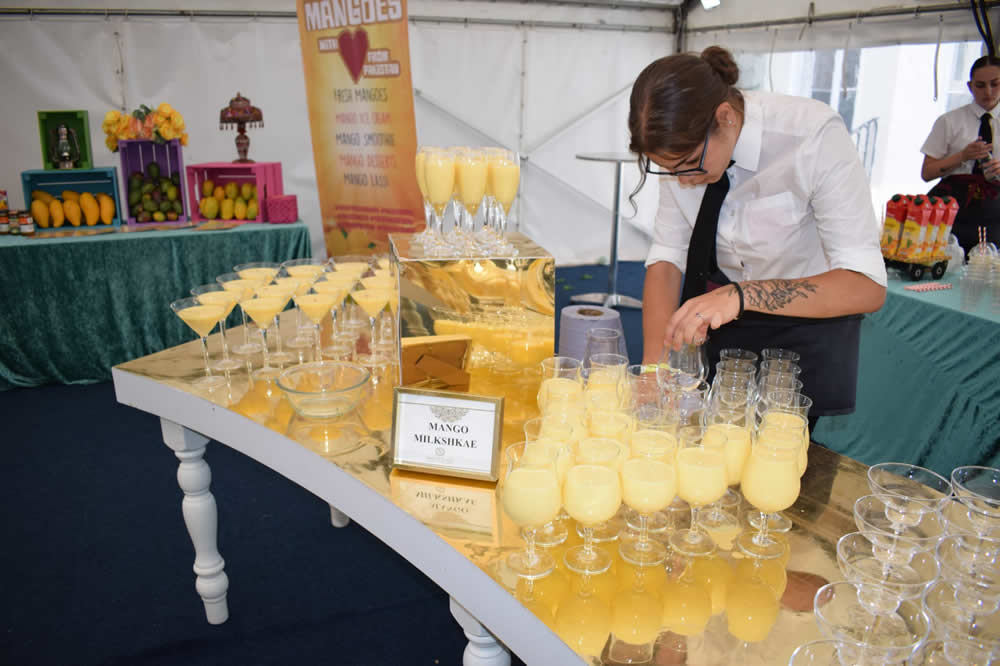 Trade and Investment Minister Shafiq Shahzad welcomed the participants.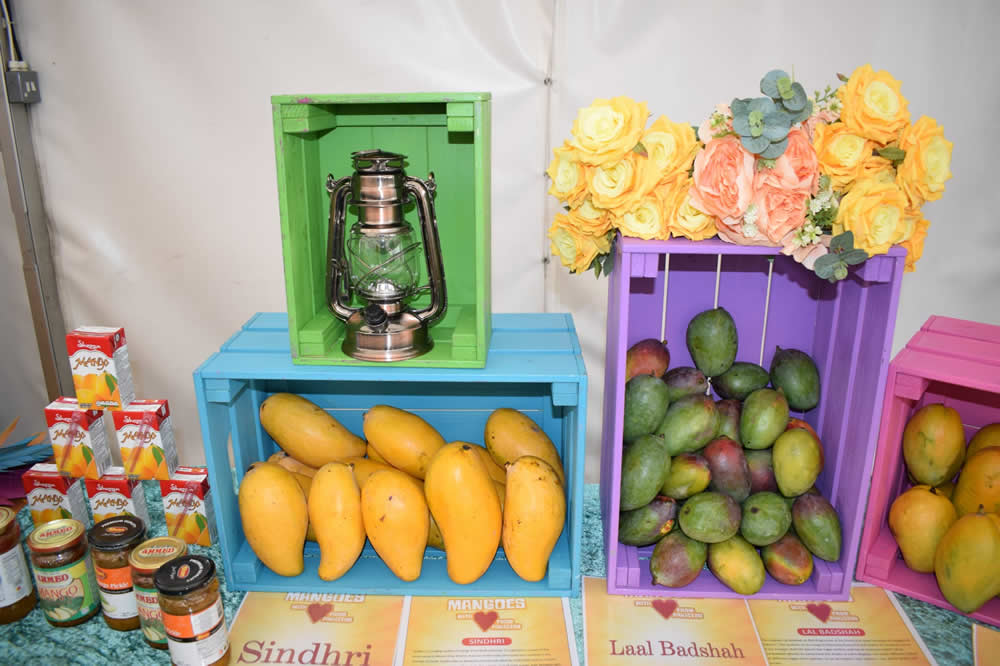 The High Commissioner, during his remarks, highlighted that Pakistani mangoes were unique due to their flavour, aroma and richness. He said with over 250 varieties, Pakistan is the 6th largest producer and 4th largest exporter of mangoes.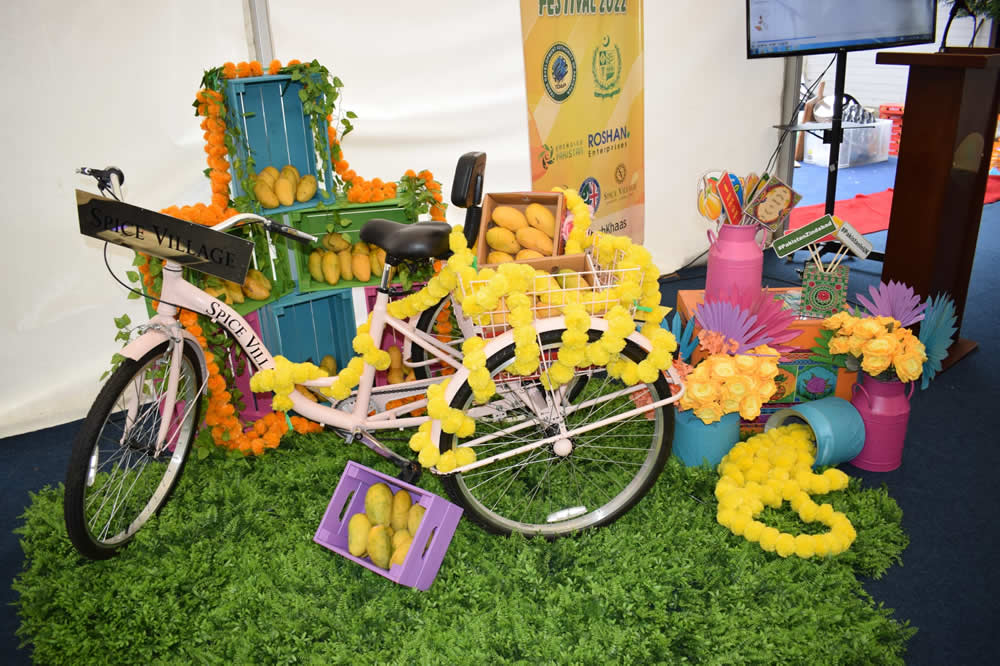 Mr Mark Eastwood expressed his liking for the exquisite taste of Pakistani mangoes and its various dishes. He said that as UK's Trade Envoy for Pakistan, he was endeavouring to promote trade between Pakistan and the UK, which included export of Pakistani mangoes to the UK.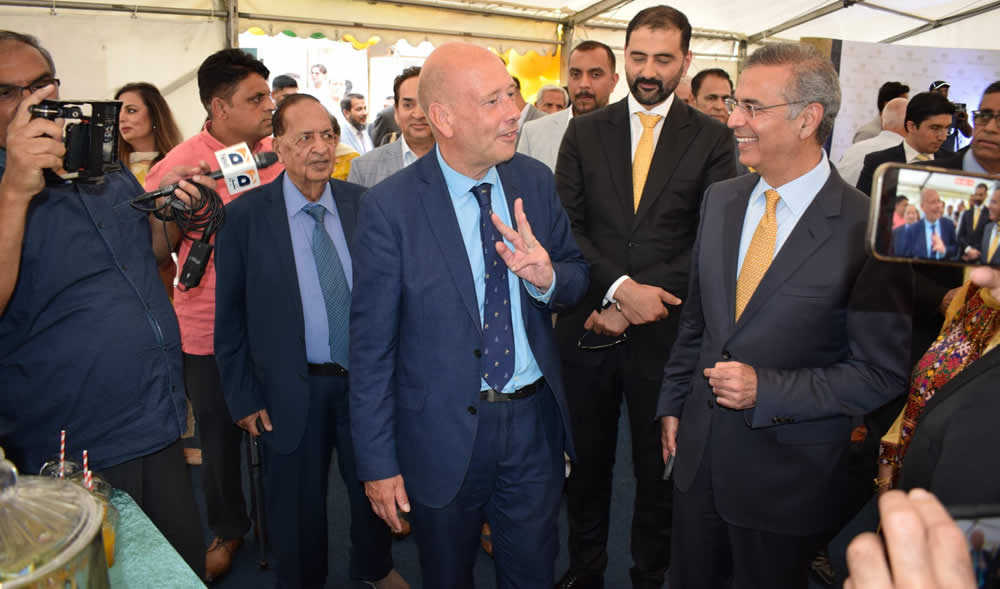 The event was held in collaboration with the Trade Development Authority of Pakistan, Spice Village, UK-Pakistan Chamber of Commerce & Industry and Roshan Fruits Pakistan.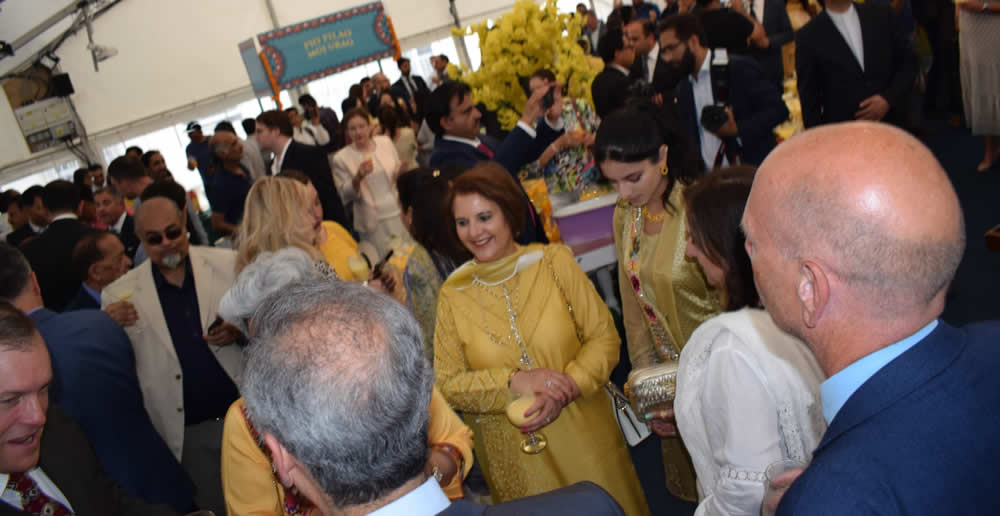 It is pertinent to mention that Pakistan's export of mangoes to the UK increased by more than 50% during the last two years.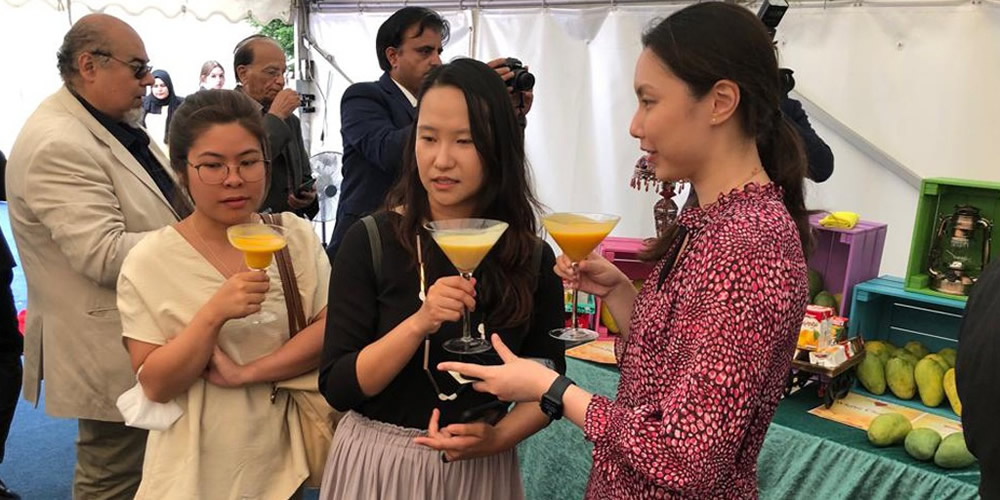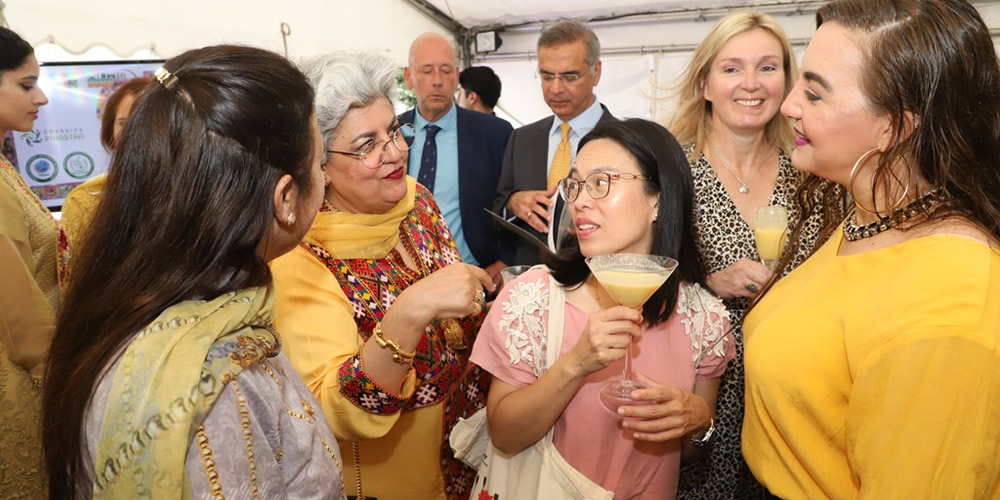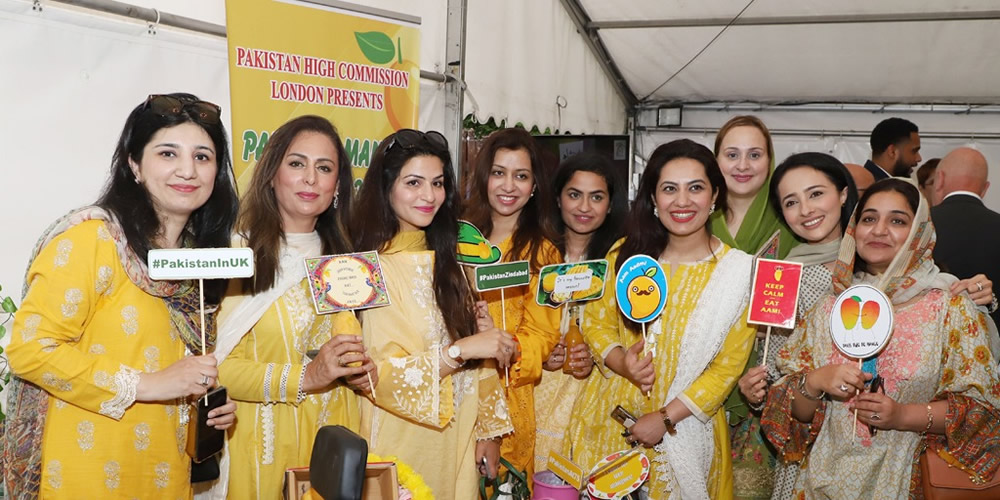 Published on : July 20, 2022

Last Update : July 21, 2022