Minister Ahsan Iqbal visits St John's Innovation Centre Cambridge, discusses collaboration for industrial growth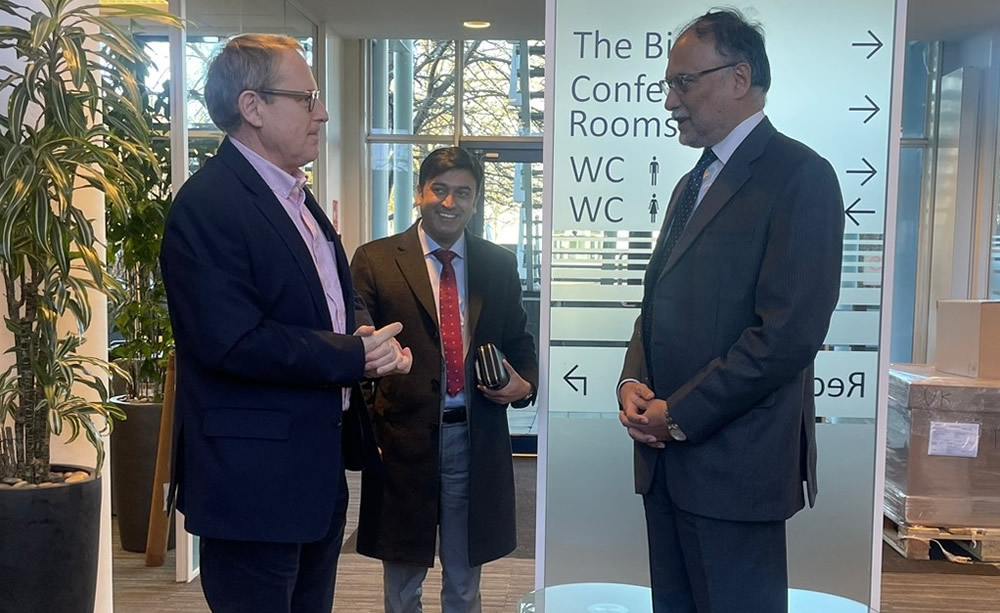 Minister for Planning, Development and Special Initiatives, Professor Ahsan Iqbal visited St John's Innovation Centre and Judge Business School at Cambridge University, UK on 11 January 2023. He had a productive meeting with Managing Director David Gill, Professor Stelios Kavadias, Vice-Dean for Faculty and Director of the EMBA Programme and with Michael Kitson, Assistant Director of the Centre for Business Research.

Mr Iqbal shared Pakistan's plan to develop a world class innovation centre related to StartUps, entrepreneurship and tech economy. He said, " Government of Pakistan outlined E5 agenda (Exports, e-Pakistan, Energy, Environment & Equity) to transform its economy into a globally competitive economy with exports serving as a major engine of growth ".

The Minister stated that equipping the youth with quality skills and education was the top priority of the government.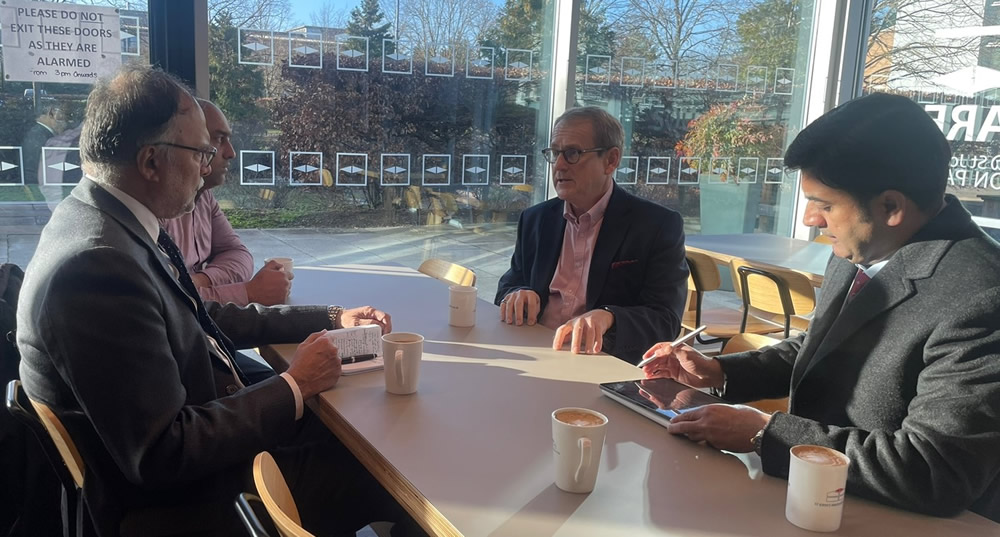 The Minister recalled that the Pakistan-UK Knowledge Corridor was established in 2016 to develop strong linkages between the top universities of Pakistan and the UK, and added that promoting academia-industry linkage for competitive industrial growth was a priority under E5 agenda. Pakistan wanted to benefit from the experience of Cambridge University in this area, he added.

Underlining that Pakistan was one of most vulnerable countries affected by Climate Change, the Minister apprised that the Government of Pakistan aimed to develop resilient and adaptive infrastructure. In this regard, the Government was exploring avenues to promote public-private partnership and social entrepreneurship.

Published on : January 11, 2023

Last Update : January 11, 2023