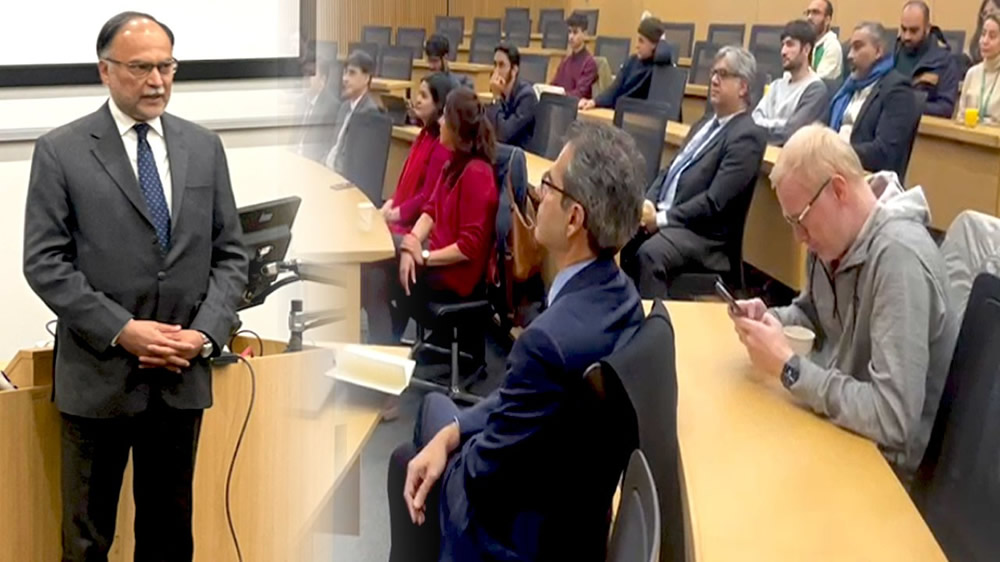 Minister for Planning, Development and Special Initiatives, Professor Ahsan Iqbal held an interactive session with students at Judge Business School, Cambridge University on 11 January 2023. He spoke on "Roadmap for the Development of Pakistan".

The Minister shared in detail the Government of Pakistan's agenda for a globally competitive economy with exports serving as a major engine of growth. He underlined the importance and Government's focus on education, skill development and entrepreneurship. He also apprised the audience that promotion of the tech economy  was one of the priority areas of the Government of Pakistan.

The students asked searching questions which the Minister replied in detail.

A large number of students and faculty members attended the interaction. They thanked the Minister for giving an enlightening talk.

Published on : January 13, 2023

Last Update : January 13, 2023