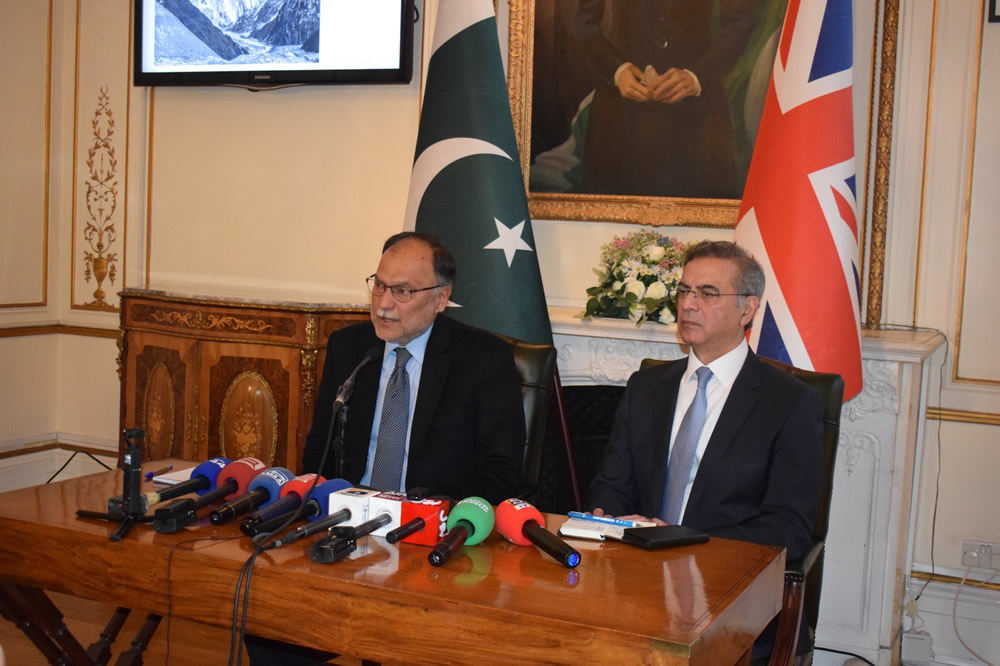 London (January 13, 2023) Minister for Planning, Development and Special Initiatives, Professor Ahsan Iqbal interacted with the media at the High Commission for Pakistan, London today. Pakistan High Commissioner to the UK, Moazzam Ahmad Khan was also present on the occasion.

The Minister briefed the media on the International Conference on Climate Resilient Pakistan, co-hosted by the Government of Pakistan and the United Nations in Geneva on 9 January 2023. He noted that the response of the international community and donors had been overwhelming and reiterated the government of Pakistan's commitment to accord priority to the rehabilitation and reconstruction work in the aftermath of devastating rains and floods of last summer.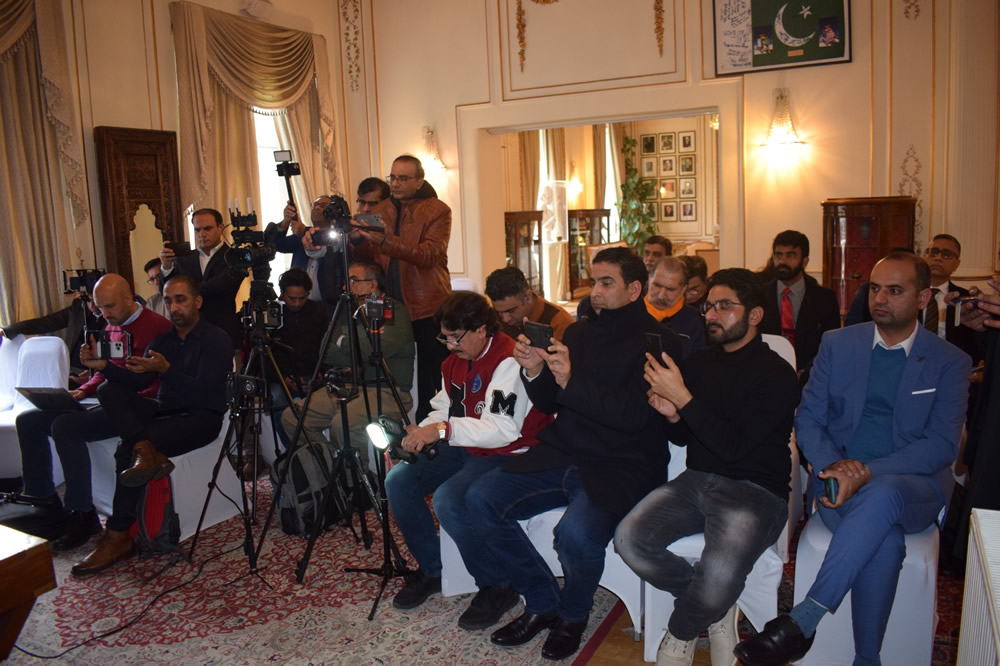 Mr Iqbal gave a comprehensive overview of the economic recovery and reforms agenda of the government and hoped that as a resilient nation, Pakistan would soon overcome its economic challenges. He also elaborated on how the government was focusing on skill development, tech economy and job creation for the youth of the country.
The Minister urged the overseas Pakistanis to send their remittances to Pakistan through legal means and make their investments in Pakistan to help their people.

The interaction concluded at a Q & A session with the journalists.

Published on : January 13, 2023

Last Update : January 13, 2023