Pakistan, UN to co-host international conference of donors in Geneva: High Commissioner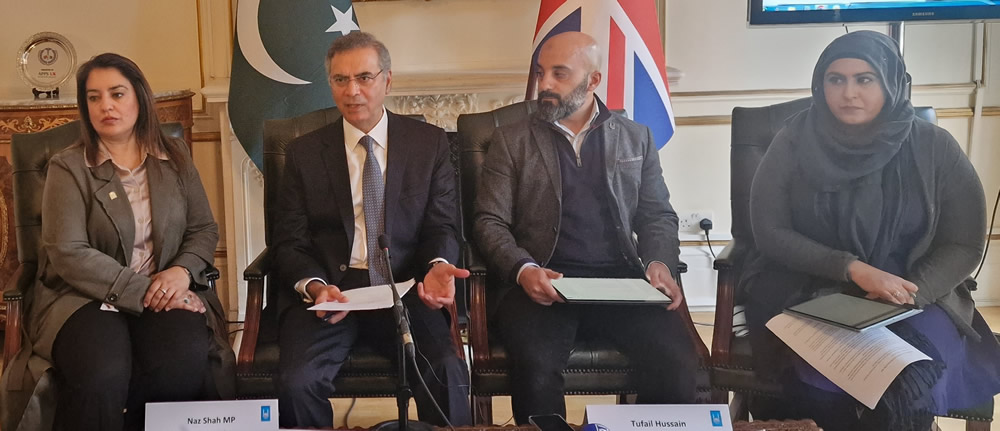 On 14 December 2022, at the Pakistan High Commission in London, Islamic Relief UK announced plans to help rebuild homes for thousands of people across Balochistan, Khyber Pakhtunkhwa, Sindh, and the Punjab, who were hit by the devastating floods in the summer of 2022 in Pakistan. 
Pakistan High Commissioner to the UK, Moazzam Ahmad Khan, the MP for Bradford West, Naz Shah and the Director of Islamic Relief UK, Tufail Hussain were all present at the announcement and gave their insights on the situation in Pakistan.
Around 33 million people were affected by one of the worst climate induced disasters the country has seen.
Over 1,700 people died, including 647 children, and an additional 12,867 were injured. People were left with nothing as 897,000 houses were destroyed and over a million homes were damaged, leaving 2.1 million people homeless. 
The High Commissioner reminded everyone at the announcement that Pakistan was the seventh most vulnerable country to the effects of climate change but only contributes less than 1 percent of emissions and the floods have caused nearly $30 billion in damage.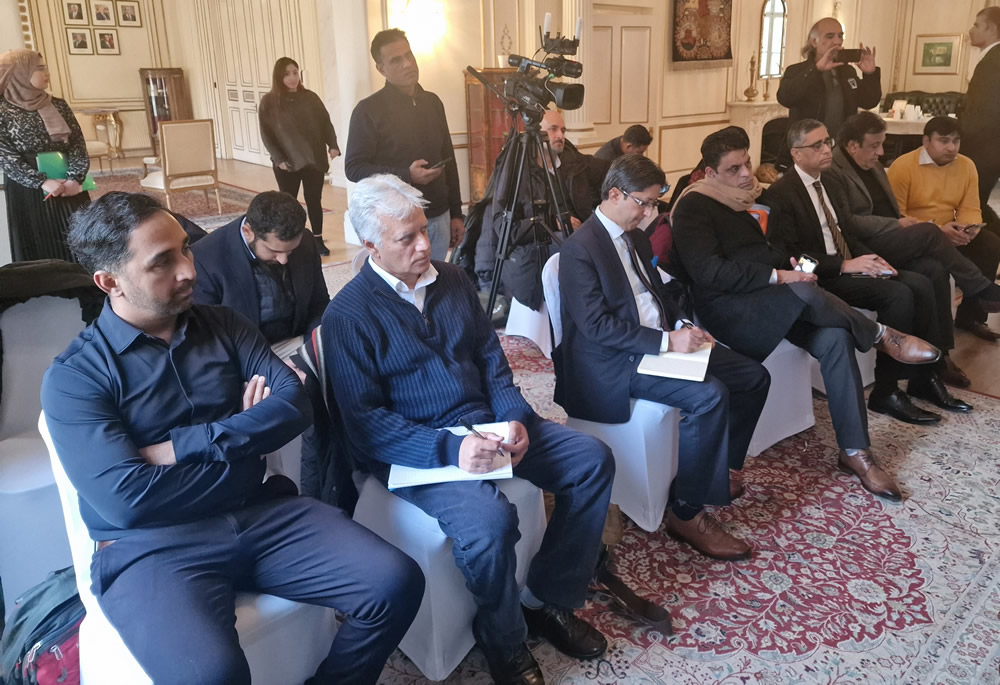 Briefing about the robust response of the government of Pakistan to this natural disaster, the High Commissioner informed the audience that in order to create awareness and seek financial and technical support Pakistan and the UN were co-hosting an international conference of donors in Geneva on 9 January 2023.
H.E. Mr. Moazzam Ahmad Khan said:
"This is beyond Pakistan's capacity. We are looking for more support and cooperation to help us cope with the devastation caused by unprecedented floods and rains." 
Naz Shah, MP for Bradford West, who visited Pakistan during the floods in the summer and saw Islamic Relief's work said: "The UK must do more, we have a moral obligation to do more – the scale of the current floods is far worse than the 2010 floods yet we've pledged a fraction of the funds we provided then." 
In the recent months since the floods, vulnerable communities, including young children, pregnant women and older people have been living outside in tents, remaining exposed to extreme weather conditions. The construction of new homes will provide safe and secure shelter for thousands of people. 
Islamic Relief is working closely with the national and local government as well as partner organisations to ensure that people are safe from further harm and can live in dignity by rebuilding their lives and means to make a living. This campaign will support Islamic Relief's wider response to the Pakistan floods and provide long lasting shelter to families most at risk from extreme weather events. Houses that Islamic Relief constructed after floods a decade ago remained standing during the most recent floods and provide a blueprint for the next phase of the relief work.    
Tufail Hussain, Director of Islamic Relief UK said:
"Winter is coming. We need to mobilise and do as much as we can to support these communities to survive the bitter cold.
"The world's media attention has shifted. How can we forget that 12 million people are in need of shelter in Pakistan.
 "We welcome the recent agreement at COP27 to provide 'loss and damage' funding to assist vulnerable countries, but there's been no agreement yet on how big the fund will be, which countries will finance it or for how long - much more needs to be done."
Published on : December 22, 2022

Last Update : December 14, 2022