High Commissioner appreciates Foundation's aid for flood affectees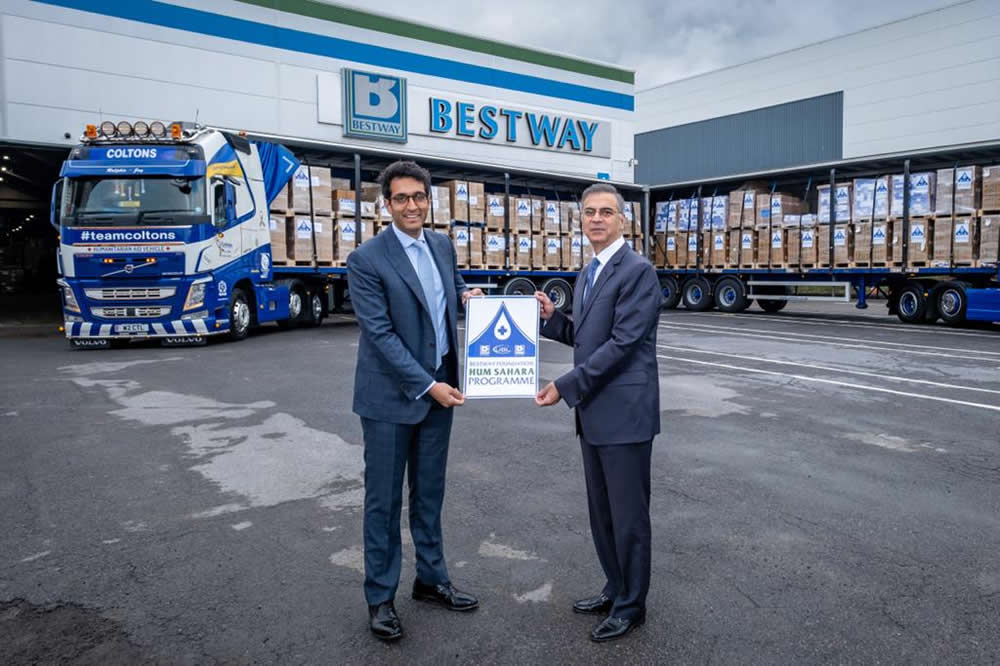 High Commissioner Moazzam Ahmad Khan attended an event organized at the Bestway Group Head Office in London. The event was held as part of the Bestway Foundation's Hum Sahara Programme. The Bestway Group CFO Haider Choudrey presented the donation of medicines to the High Commissioner on behalf of Well Pharmacy, a subsidiary of the Bestway Group.

The High Commissioner appreciated the support provided by Sir Anwar Pervez and Lord Zameer Choudrey through the Bestway Group for the flood affectees in Pakistan. He also commended the Group's efforts in galvanizing the Pakistani diaspora in the UK for this worthy cause through their flagship fundraiser dinner held in London in September.

Mr Haider Choudrey informed that the Bestway Foundation's Hum Sahara Programme provided 8,241 ration bags in the flood hit areas of Pakistan in one month with a further 11,759 ration bags being distributed in the next 4 weeks.

In addition to ration bags, Mr Choudrey further elaborated that the Bestway Foundation Pakistan had started distributing 20,000 water filtration units across the country, thus fulfilling Lord Choudrey's commitment of providing usable and clean water for more than 100,000 individuals and providing food and medical supplies to 20,000 families made at the September fundraiser.

It was further informed that the process of building homes and shelters for 5,000 families had started. To date the Bestway Group in the UK and Pakistan has raised more than US$2.5 million to aid and assist the flood affected people of Pakistan, it was briefed. The Bestway Group has also established dedicated bank accounts and an online platform through which individuals and businesses can make donations for the flood affected people.

Published on : November 18, 2022

Last Update : November 18, 2022